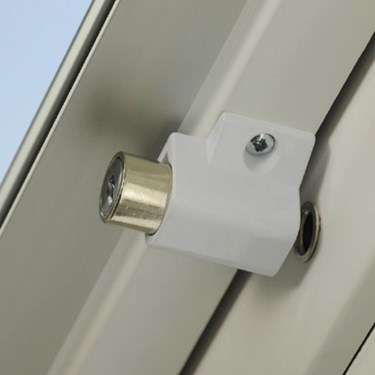 Security Lock
A Keylite security lock can be easily fitted for added security.
Security locks stop the window from opening fully without restricting ventilation
NOTE: Not recommend for Top Hung or Fire Escape Windows
Keylite Security Lock
Order Code
3496
Genuine Keylite Accessories
To make the most of your Keylite product Keylite offer a selection of useful accessories.
For those who are security conscious there are the Window Restrictors and Security Locks
For those whose windows are out of reach there are the 2m and 3m opening poles.
VALE offer our own competitive range of accessories dedicated to fit all models of windows. Prices for a 2 meter opening pole start from only £20.00