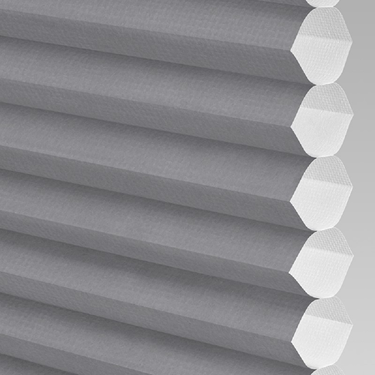 Place your mouse over this image

50%OFF
Info
Installation Instructions (2)
Delivery
Standard Specification:
White Head Rail
Top Fix Brackets
Single White Cord Control on Left or Right
Control lengths are determined by the Child Safety Legislation (See Child Safety Page)
Additional Specifications:
Brown or Anthracite Head Rail
Universal Face/Top Fix Brackets
Extension Face Fix Brackets
Tensioned Hand Control Blind with side tension wires
Size Restrictions:
Tensioned Hand Control
Min Width - 200mm - Max Width - 1100mm
Min Drop - 100mm - Max Drop - 2200mm
VALE Translucent Honeycomb Blind
Hive Plain Concrete
Order Code
2462
VALE Honeycomb Blinds feature a unique cellular construction that makes these shades soft, durable, and highly energy efficient. The built-in insulating characteristics help keep the heat out in summer and the warmth in during winter.
The VALE Honeycomb Blinds are offered in a variety of colours.
These VALE Honeycomb Blinds are bespoke made to measure to your requirements.
All VALE Blinds are manufactured in accordance with the Child Safety Legislation to give you peace of mind
Price in GBP
£149.68
£74.83