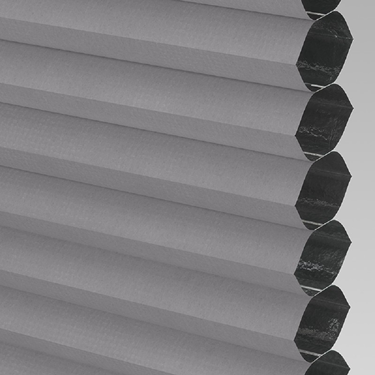 Place your mouse over this image

30%OFF
Info
Installation Instructions (3)
Videos
Delivery
Specification:
Only glass size measurements will be accepted
Suitable for UPVC windows with bead depth 11m - 27mm only
Standard tension blind
Choice of Hardware Colour
Bracket insertion tool will be supplied with each order
Suitable for most modern UPVC windows with rubber seals
Size Restrictions
Min Width - 150mm Max Width - 1400mm
Min Drop - 100mm Max Drop - 2000mm
Maximum square meterage must not exceed 1.5m
NOTE: Control rods available for out of reach windows only NOT suitable for Multizone
VALE INTU Cellular/Pleated Blackout Blind
Hive Concrete
Order Code
7538
The easiest fitting 25mm Cellular/Pleated Blind you will ever purchase - No Drills - No Screws - just great fitting blinds every time
Cellular/Pleated blinds not only look stylish, they actually help to insulate your home, thus increasing energy efficiency. The honeycomb design traps air, thus keeping rooms cooler in summer and warmer in winter, which is especially useful for conservatories. The unique construction means that there are no visible holes in the fabric giving it a sleek modern look.
Utilising a Honeycomb 25mm cellular pleat, the neat profiles fit into the beading of most modern UPVC window glazing systems. This means the fixing brackets and mechanisms are hidden with no hanging cords, helping to make this one of the safest products when child safety is considered.
INTU is available in the Multizone option
Multizone blinds have two moving rails allowing you to operate the blind both at the top and bottom. This is a feature on any INTU blind using fabric from the Cellular/Pleated range.
Price in GBP
£106.38
£74.47