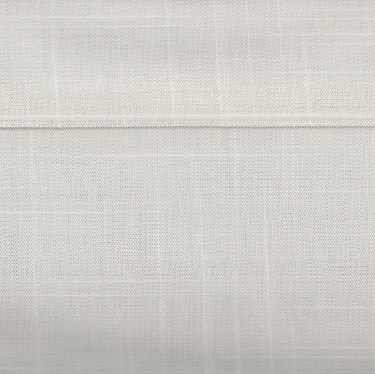 Place your mouse over this image

20%OFF
Info
Installation Instructions (1)
Delivery
Standard Specification:
50mm Vane Width
Semi-Transparent Fabric
Cassette colour co-ordinated from one of four colours
Cassette Size 82mm deep and 65mm high
75mm colour co-ordinated aluminium bottom rail with balance weight
Child Safe Tension Device
Options
Choice of 4 different coloured cassettes with matching bottom rails
Smartcord operation
LiteRise Operation
Endless Cord Operration
LiteRise - Size Restrictions
Min Width - 500mm Max Width - 2750-3000mm
Min Drop - 300mm Max Drop - 2100mm
SmartCord - Size Restrictions
Min Width - 300mm Max Width - 2500-3000mm
Min Drop - 300mm Max Drop - 2200-3000mm
MAX SIZES CHANGE DEPENDING ON FABRIC CHOICE
Luxaflex Silhouette 50mm Vane White/Off White Blind
Toujours Pearl White 9639
Order Code
7832
Silhouette® Shades
Light as silk, elegant as a curtain, practical as a Venetian Blind, innovative Silhouette® Shades from Luxaflex® are a unique, exceedingly beautiful decorative shade that allows you to let in the precise amout of filtered light you desire.
Featuring soft rotating fabric vanes suspended between two sheer fabric layers, Silhouette® Shades lets you create an endless variety of moods add atmosphere with softly filtered light.
Silhouette® Shades are operated with a single pull cord, controlling the raising and lowering of the blind, together with the tilting of the vanes. A strong, endless cords ensures a smooth and quiet action.
Price in GBP
£486.00
£388.32