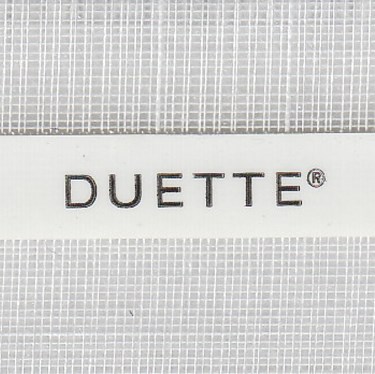 Place your mouse over this image

22%OFF
Info
Installation Instructions (5)
Delivery
Standard Specification:
Standard Stack Model
Choice of Control Options
Colour coordinating profiles and hardware
NOTE:For Coordinated colours contact us.
Additional Options
LiteRise Cordless Operation
SmartCord Controls
Top down, Bottom Up Model
Contrasting rail and components
NOTE: For more information on options please click the little pink information button to the right of each option
Luxaflex LiteRise
Size Restrictions
Min Width 450*mm - Max Width 2400mm
Min Drop 150mm - Max Drop 2100mm
Luxaflex SmartCord
Size Restrictions
Min Width 430*mm - Max Width 3000mm
Min Drop 150mm - Max Drop 3000mm
* Blackout and Architella Fabrics the minimum width is 460mm
Minimum width for ALL blinds over 2700mm drop is 460mm
Please be aware that the dimensions of the head rail and bottom bar alter depending on the control option chosen
Luxaflex 64mm Transparent Duette Blind
Batiste Sheer Duo Tone 9288
Order Code
3211
Luxaflex® 64mm Duette Shades - An Energy Saving Choice with Acoustic Properties
Duette® energy saving blinds have a unique honeycomb structure which traps air inside and provides welcome insulation, bringing you the perfect combination of style and function. They cleverly keep heat out in the summer, and in the winter keeps it in, giving you better climate control and welcome savings on your energy bills.
Energy efficiency is now probably one of your top priorities and if you want to reduce your expensive energy bills, it's crucial to consider ways to improve.
Gas and Electricity prices have been rising every year and insulating your home is a brilliant way to slash your expenses.
Price in GBP
£334.67
£261.04