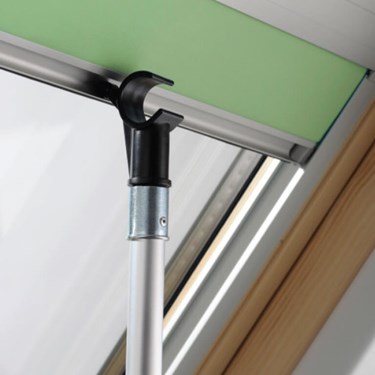 Manually control your Keylite roof window with a telescopic opening pole. The telescopic pole extends up to 3m.
The Keylite opening pole can also be used for the control of Keylite blinds.
PLEASE NOTE:- This picture is for illustration only - Colours may differ
Keylite Opening Pole (3m)
Order Code
183
Genuine Keylite Accessories
To make the most of your Keylite product Keylite offer a selection of useful accessories.
For those who are security conscious there are the Window Restrictors and Security Locks
For those whose windows are out of reach there are the 2m and 3m opening poles.
PLEASE NOTE: The image is for illustration purposes only and colours may differ
VALE offer our own competitive range of accessories dedicated to fit all models of windows. Prices for a 2 metre opening pole start from only £20.00