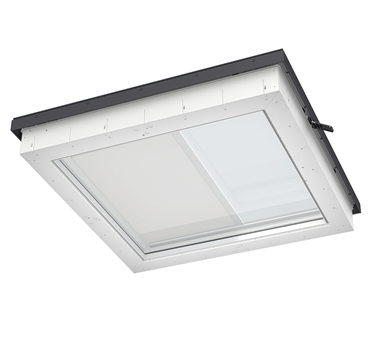 Place your mouse over this image
Image gallery

20%OFF
Info
Installation Instructions (1)
Delivery
Specification.
Perfect sleep - day or night
Discreetly placed inside the rooflight
99.9% Blackout
Great for bedrooms and media rooms
Solar powered blind with remote control
White Frame
Can be combined with the insect screen 
CANNOT be used with the anti-heat blind
Suitable for CFU/CVU flat roof windows
Genuine VELUX® (DSU) Solar Blackout Blind
4550 - White
Order Code
10049
VELUX® DSU Solar Blackout Blind
Blackout blinds block outside light for total darkness, anytime. Perfect for bedrooms and other rooms where you need complete light control.
Can be combined with Intelligent Home Control solutions for multiple product operation, scheduling and automation.
Suitable for New Generation flat and curved glass rooflights CFU/CVU
IMPORTANT: The anti-heat and blackout blinds are placed inside the rooflight and mounting is therefore most convenient during the installation process of the window.
Price in GBP
£362.40
£289.92