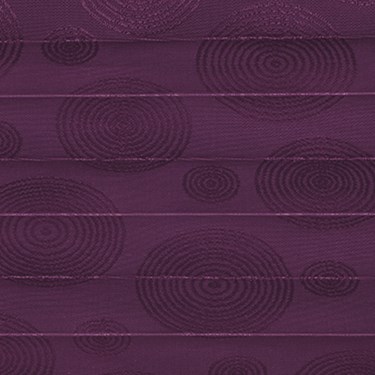 Place your mouse over this image
Info
Installation Instructions (1)
Delivery
Genuine Roto Pleated Blind
White or Aluminium cassette, bottom bar and side rails
Easy to install
Perfect fit - no adjustments required, providing you order the correct code
Bottom bar steplessly guided in side rails
You can find a helpful measuring guide for Colt Roto blinds here.
Genuine Roto products are made to order and are non returnable
Genuine Roto Pleated Blind (ZFA-M)
3-F57-Lilac Rings
Order Code
7731
Genuine Roto Pleated Blinds work hand in hand with Roto windows. They provide effective sun screening whilst enabling the room to remain bright.
The choice of pattern plays an important role with interior accessories. Patterns are invigorating elements for attic rooms; they set trends and very easily lend the room a personal touch.
Roto Pleated Blinds are available in 28 different coloured and patterned fabrics with a choice of aluminium or white profiles. This enables you to match perfectly to your decor.
Genuine Roto products are made to order and are non returnable