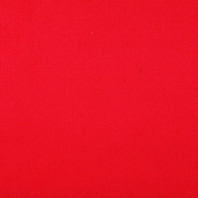 Info
Installation Instructions (1)
Delivery
Genuine Roto Q Window Blackout Blinds
White or Aluminium cassette, bottom bar and side rails
Easy to install
Perfect fit - no adjustments required, providing you order the correct code
Bottom bar steplessly guided in side rails
You can find a helpful measuring guide for Colt Roto blinds here.
Genuine Roto products are made to order and are non returnable
Genuine Roto Blackout Blinds - Q Windows
2-V21-Red
Order Code
7792
Situations that require the room to be darkened crop up; whether its enjoying a film on a summers evening or you are in need of a good nights sleep. The RotoQ Blackout* Blind is ideal for the new RotoQ windows. The coated fabric gives rays of light no chance. The side rails prevent light penetrating around the edges.
Genuine Roto Blackout* Blinds work hand in hand with Roto windows. We sell the full range of Roto blinds which, providing you select the correct model, fit perfectly and look great. They are available in a variety of coloured and patterned fabrics to match any decor.
*Not absolute darkness in the physical sense. In summer not sufficient as solar protection.
Genuine Roto products are made to order and are non returnable