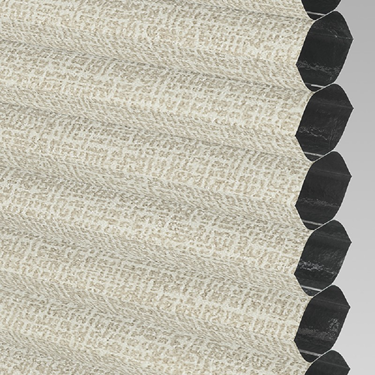 Place your mouse over this image

24%OFF
Info
Installation Instructions (1)
Videos
Delivery
Specification:
Only glass size measurements will be accepted
Choice of headrail colour 25mm wide x 25mm deep
Choice of bottom bar colour
Choice of side channel colour with glue strip
Tensioned blind with hand operation
Surface fit components available 
Size Restrictions
Min Width - 150mm Max Width - 1060mm
Min Drop - 200mm Max Drop - 2200mm
Clic Fit Cellular/Pleated Blackout Blind
PX78601-Hive Matrix Cream
Order Code
10038
Designed to fit perfectly with Bi-Fold doors and tilt and turn windows due to an extra slim profile.
Just slide four brackets underneath the beading at the corners of your window. The blind clicks onto these brackets with ease. Then just tie a knot in the cord to tension, and you're all set.
Hardware available in white and anthracite grey
Price in GBP
£92.20
£70.07