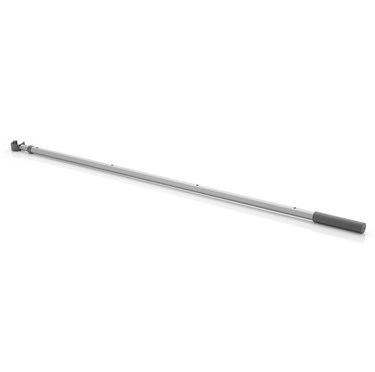 Place your mouse over this image
Image gallery

34%OFF
The ZCT200 telescopic rod control for Velux roof windows and blinds is sold as a complete unit - the heads are NOT sold separately
Colour- Aluminium
Length extendable up to 180cm
Can be used for out of reach windows and blinds
The hook end is manufactured from reinforced plastic
NOTE: If your window and blind are out of reach by hand, we would always recommend  a Solar Powered Blind
Note: This rod control will not open and close windows with a handle. You will need a ZCZ112 rod control
Genuine VELUX 1-1.8m Rod Control (zct200)
Order Code
8310
The ZCT200 telescopic rod control for Velux roof windows and blinds
This telescopic rod control is ideal if you want to operate VELUX GGL/GGU centre pivot manual roof windows that are out of reach. It can also be used to operate manually operated VELUX blinds, but then we recommend that you attach an adaptor (ZOZ 085) to each blind.
The rod is 100 cm long and can be extended to 180 cm.
The telescopic rod control fits VELUX GGL/GGU centre pivot roof windows and all manually operated blackout blinds (DKL, DKU), roller blinds (RFL, RFU), pleated blinds (FHL, FHU, FPL, FFU), and venetian blinds (PAL, PAU) as well as the VELUX energy blind (FHC) and insect screen (ZIL).
Colour: aluminium.
Note: This rod control will not open and close windows with a handle. You will need a ZCZ112.
Price in GBP
£36.00
£23.76